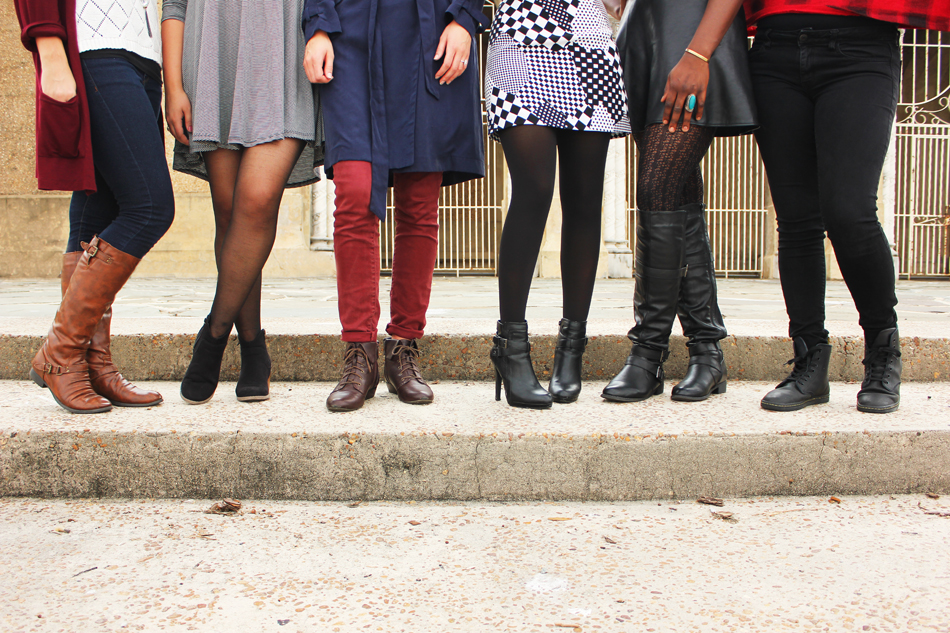 Have you spent hours sifting through your closet trying to find the perfect outfit to wear? Or have you been faced with the challenge of which pair of shoes to build your outfit around? Well, you are not alone! Fall is the perfect time of year to explore your creative side and try something new. Sit back and check out how to wear the stacked bootie, the ankle boot, and the riding boot. Feeling bold? Try stepping out in a pair of stacked booties! We love the feminine touch these boots bring to most outfits. Try pairing your booties with a pair of tights as seen here.
The key to properly wearing the ankle boot is all in the way you style the jean they are paired with. One of our top picks is the double cuff. This approach elongates the leg and shows off the shoes!
What girl doesn't love a pair of good riding boots! This boot can be paired with a variety of fall looks. Heading out to dinner with the girls? Throw on your skinny jeans with a long cardigan and finish off your look with a pair of riding boots.
We hope you found just what you were looking for with all your shoe needs! To find similar boots we encourage you to check out Zappos.
Written by Amanda Jacobs