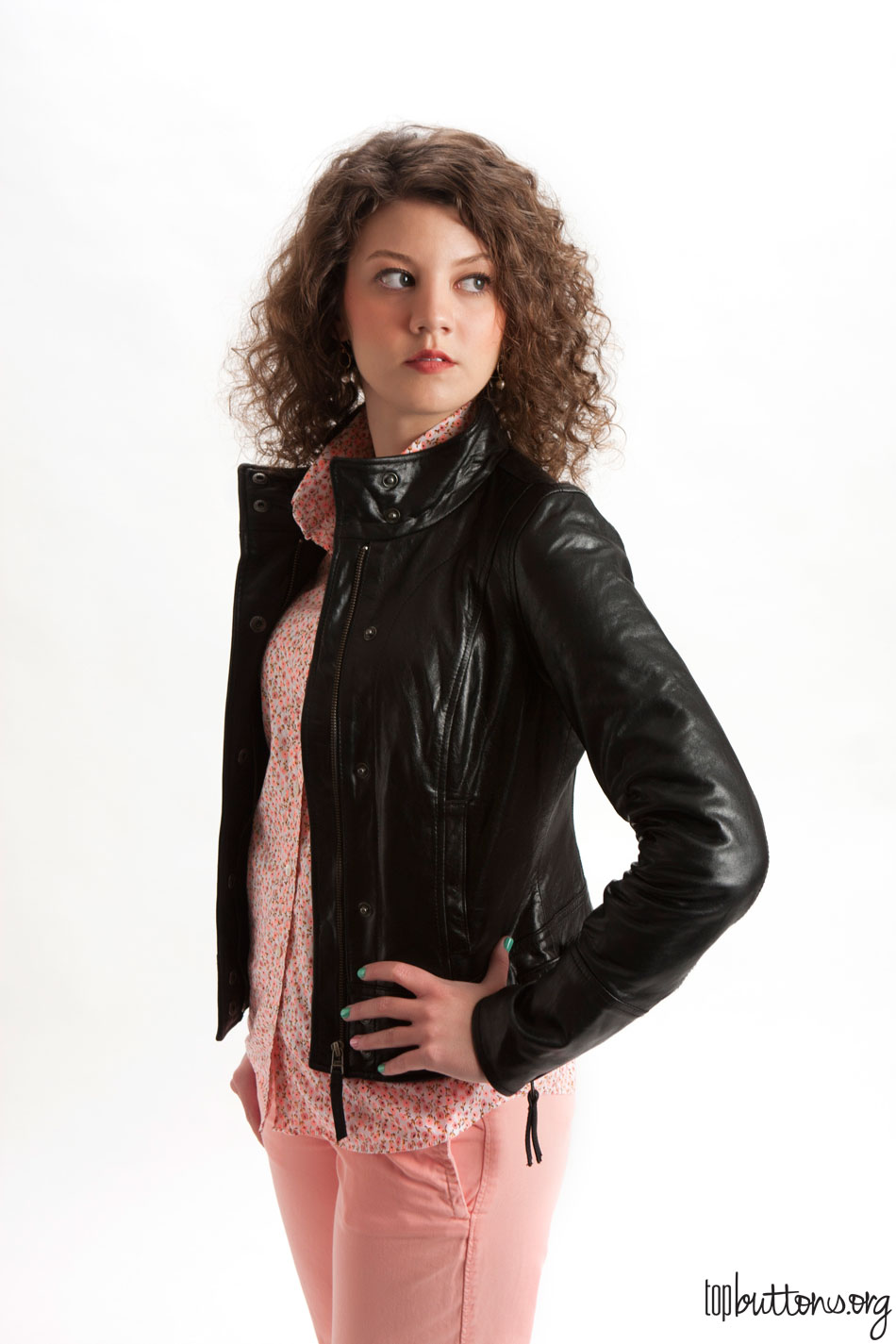 It is no surprise that pink is associated with girliness. What may come as a surprise is that by adding or altering garments and accessories, a preppy look can go from casual to classy or take on a unique edge.
In the photo above, we added a moto jacket to break up the softness of the look. Any garment with texture can break up an outfit, but a black moto jacket does THIS style justice. Here are a few jacket options:
If you are simply wanting to accomplish a preppy look, the button down is ALWAYS the way to go. Here we have a pant that correlates with the button down and a basic flat to pull the look together. Also, notice the necklace? We have it on the outside of the collar instead of hiding away under the shirt. A necklace with such detail deserves to been seen, so just tuck the chain under the collar and let the necklace do the rest!
Now completing an outfit does not always mean you have to wear the "whole nine yards". But adding a belt will not only dress up the look, it showcase a more classy approach to the prep style. So always remember, even the slightest change or alteration you make to an outfit can transform your look!
Button Down | Pants | Flats | Belt | Necklace
Photo Credit: Beth Carter Photography