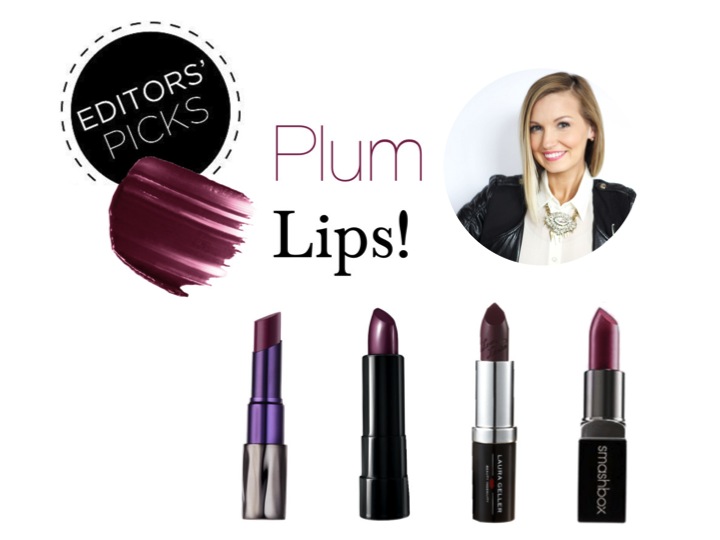 It's not a secret that I love lipstick! I am constantly swatching lip colors at beauty counters EVERYWHERE whenever I can. Plum is always a Fall/Winter staple of mine, so this week I made it my mission to find the perfect shades to add to my beauty stash. Here is what I found. Enjoy! 1. Urban Decay Venom  is probably my top pick out of this batch. I love that it is a "brighter" plum lipstick. Darker shades can sometimes make you look tired, but this one has a brightening ability to it.
2. Smashbox Fig has a modern, sleek feeling. It is described as a red-grape color. It's not too light and not too dark--it's just right.
3. Laura Geller Cabernet Crush is a creamy plum with pink undertones. It's a gorgeous color!
4. Bare Minerals Lead The Way is a rich plum berry. It is the ideal Fall/Winter lipstick color.
It's your turn! What are some of your top picks for plum lipsticks? Let us know in the comments below!
Happy Styling,