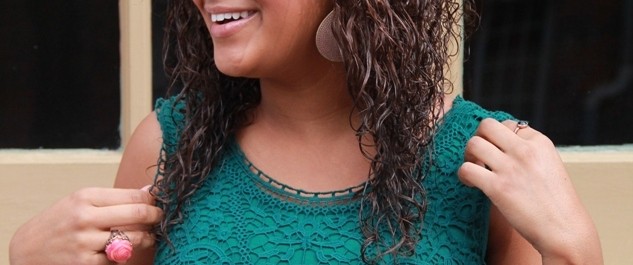 If you haven't already heard...Pantone LLC, an X-Rite company and the global authority on color and provider of professional color standards for the design industries, announced PANTONE® 17-5641 Emerald, as the Color of the Year for 2013. This color reminds us of The Land of Oz!  Green, Green, Green has been steadily rising for a while now, especially in the fashion industry. With an appropriateness for every occasion, emerald has an elegance which makes it irresistible for women's formal and everyday attire. 
If you are loving this color, you should definitely get at least one Emerald item for your 2013 wardrobe.  We found some options in this color for you to consider!
Old Navy has a classy Young Women's Crepe Tie-Belt Shift Dress   (as of today) in all sizes on sale for $14.99. Urban Outfitters currently has these awesome green Converse Chuck Taylor All Star High-Top Sneakers  for $45. This Vintage 70s Suede Green Cape from Other Peoples Property would be a quality item worth saving up for!  The length of the Green Double Layer Tube Skirt from Top Shop is perrrfectt for winter + it could be worn with a tank in the summer with a purchase price of $40.
If you purchase any of the items we share on our blog, we'd love to hear about it.  Maybe even see a picture?!  You could share them with us directly on our Facebook page or on Instagram with a @topbuttons tag in the comment under the image.  Thanks for stopping by!
Photo Credit:  Kayla Anderson