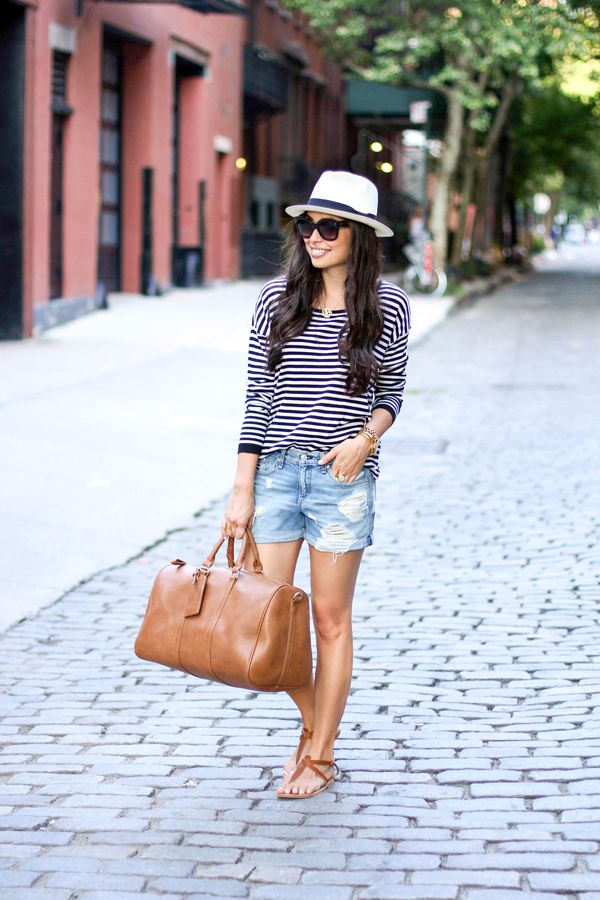 Boyfriend shorts, panama hats, and striped shirts are just a few of my favorite items for spring and summer. I absolutely love this look worn by style blogger Kat Tanita. It's perfectly casual, yet chic all at once. On a recent stroll through Target, I came across a few items that looked very similar to Kat's look. To my delight, the entire outfit was under $100. This is an amazing deal, especially since the Rag and Bone shorts alone from her look are $209! Although, I love  Rag and Bone, a cheaper alternative is always a plus. Also, there is a promotion going on now through March 28, buy 1 get 1 50% off clothing, shoes, and accessories. That makes this outfit even more affordable!
So, what are you waiting for? Grab your keys and head over to Target! Let us know if you score any deals!
Shirt / Shorts / Sandals / Hat / Sunglasses
Happy Styling!