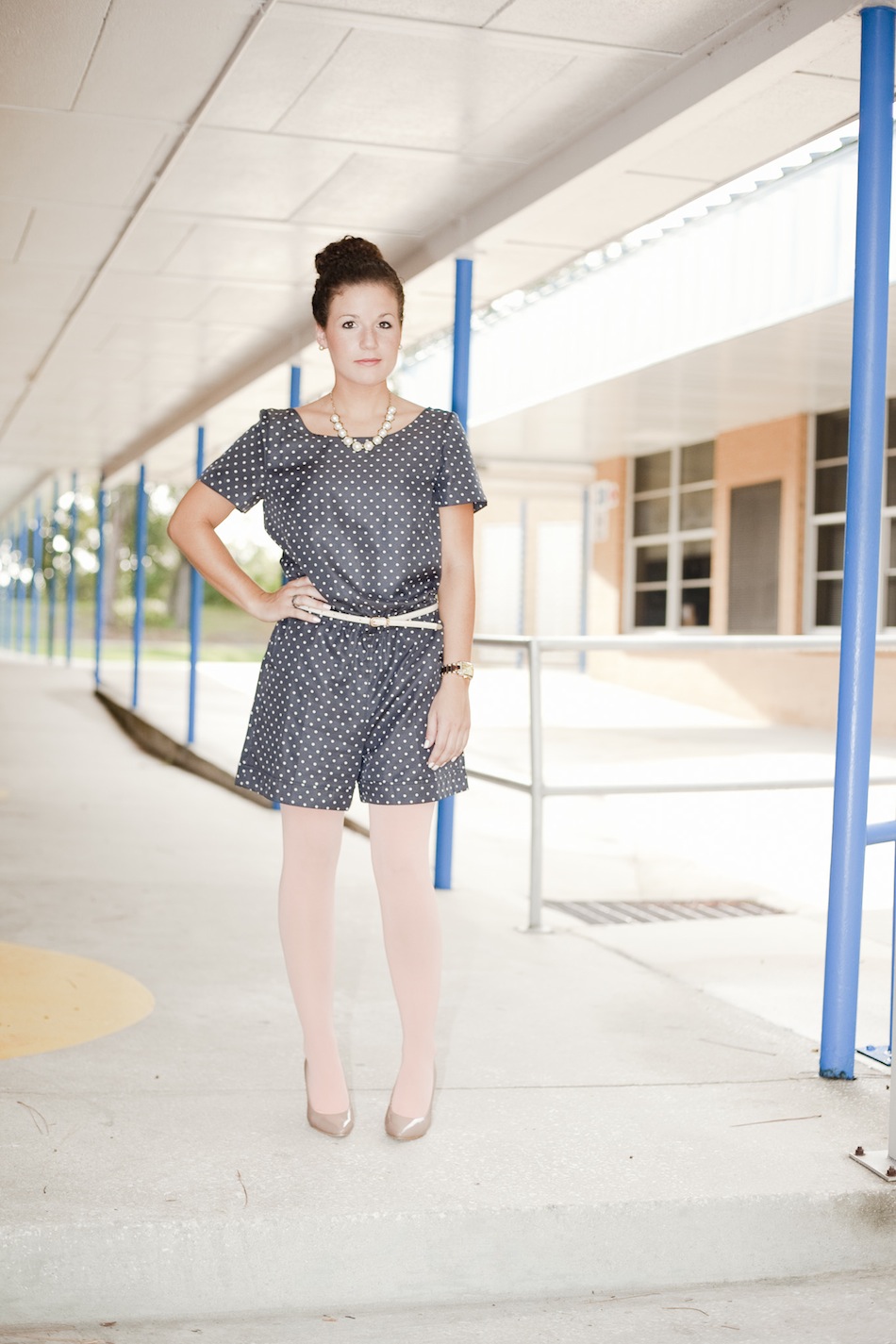 The Summer Romper + Tights
This Romper from Anne Taylor Loft is so comfortable and cute that it shouldn't be put away for next spring.  Why not try a pair of tights to give a little bit more warmth for the cooler weather?  With the romper's classic colors and a simple polkadot, try adding an odd but subtly interesting pair of color tights.
 The Summer Romper + a Leather Jacket
With this outfit, a pale orange pair of tights was chosen to bring in the color of this unique rust colored leather jacket.
 Pairing your lighter summer outfits with tights, a leather jacket, and EVEN tall boots that are neutral in color - is a great way to pull your summer looks into Fall!
Links to MORE Trends that can be pulled from earlier this year into Fall
Photo Credit: Casey Taylor