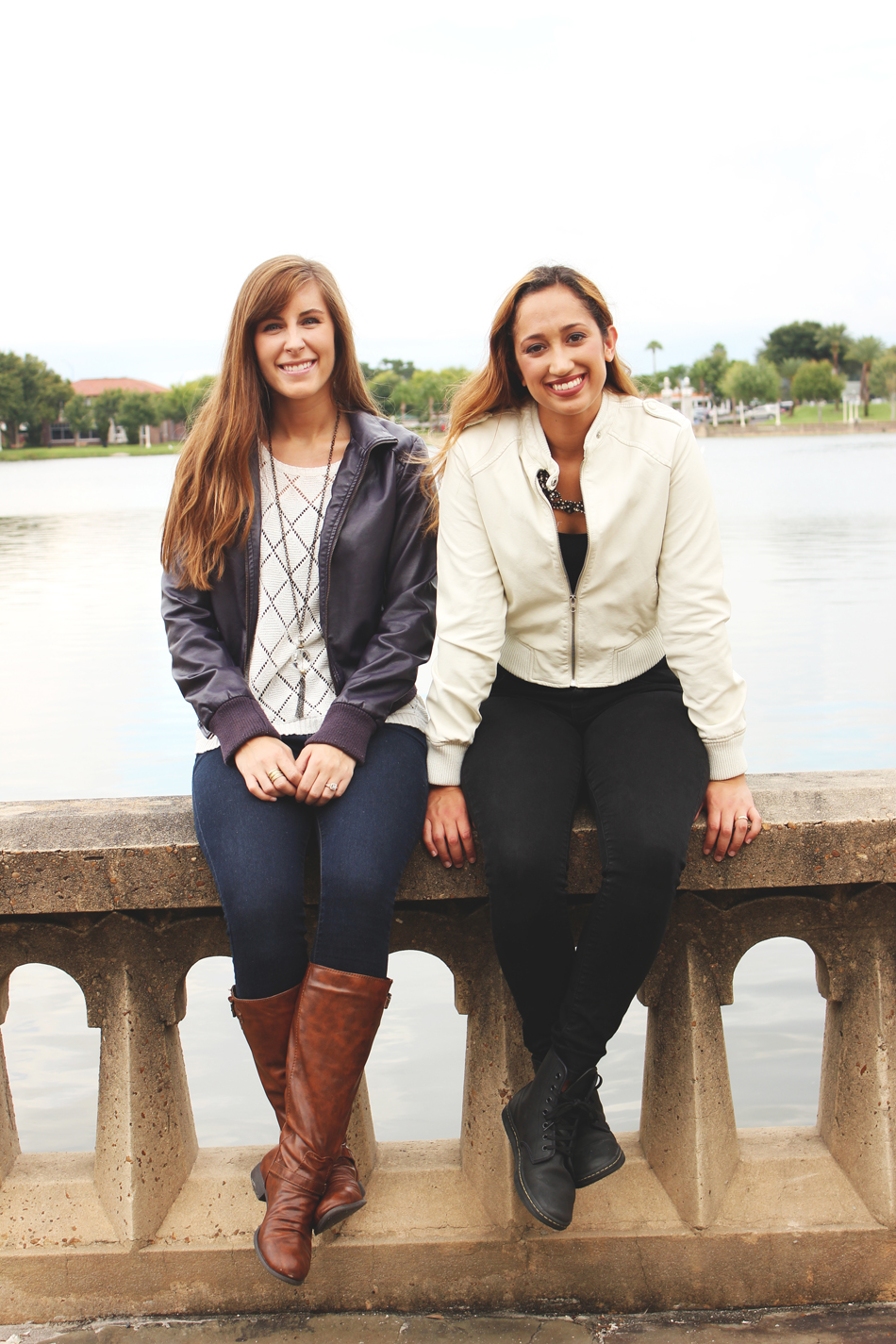 Pulling off a leather jacket can seem intimidating, so intimidating that you wouldn't dare purchase one let alone have it hang in your closet.  There seems to be this unspoken type of girl who can easily wear a leather jacket. You know, the girl with edge or the girl who is always on trend with everything she puts on. We are here to tell you that you don't have to fit that stereotype to embrace leather. We encourage you to throw caution to the wind because no matter what your style is everyone can safely pull off leather and do it with confidence! Check out the two looks below for ideas on how you can make your own statement with leather.
Layer a leather jacket over a loose fitting sweater, add riding boots for a serious winter vibe, and finish your look with a cute necklace.
For a softer look, opt for a light colored leather jacket. Black and cream is always chic. Throw in a bold statement necklace and your look is complete.
Check out Forever 21 and A&F for stylish, affordable leather jackets. We hope you enjoy finding your unique edge with leather!
Written by: Amanda Jacobs
Photography by: Elisabeth Huijskens